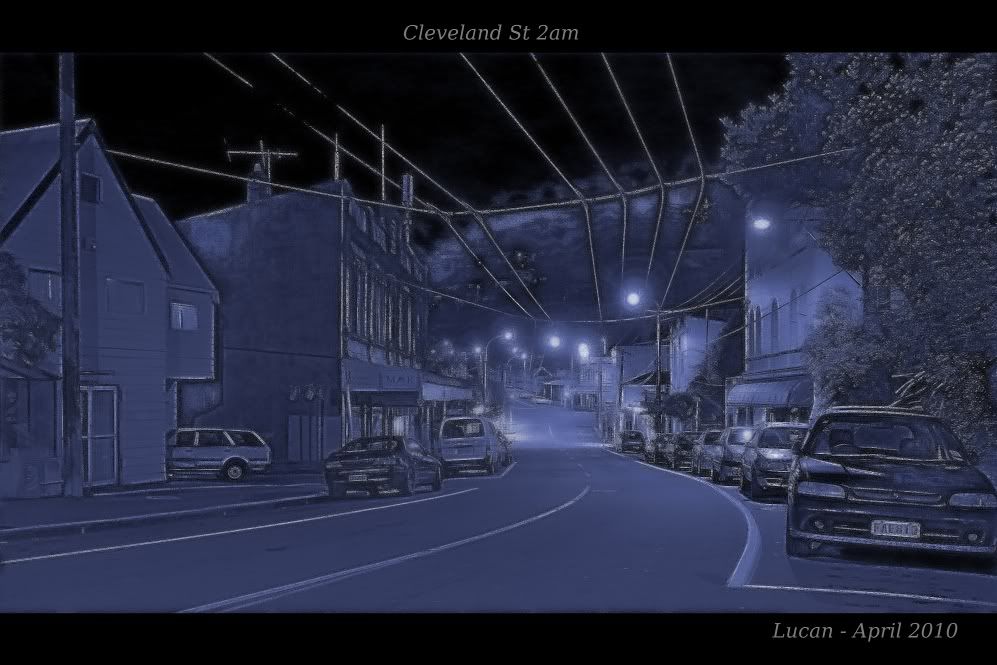 The first arty thing I've done with my new camera. I really like monochrome/duotone stuff.
Cleveland St is the main street in the Wellington suburb of Brooklyn. As the title suggests, the photo was taken at about 2am while I was walking home. After being GIMP'd to buggeration, it stopped being a photo, really...
I think it looks far more 2am-ish now than the original photo did.
(3 Kicked the Pooky | Kick the Pooky)
---